Kalite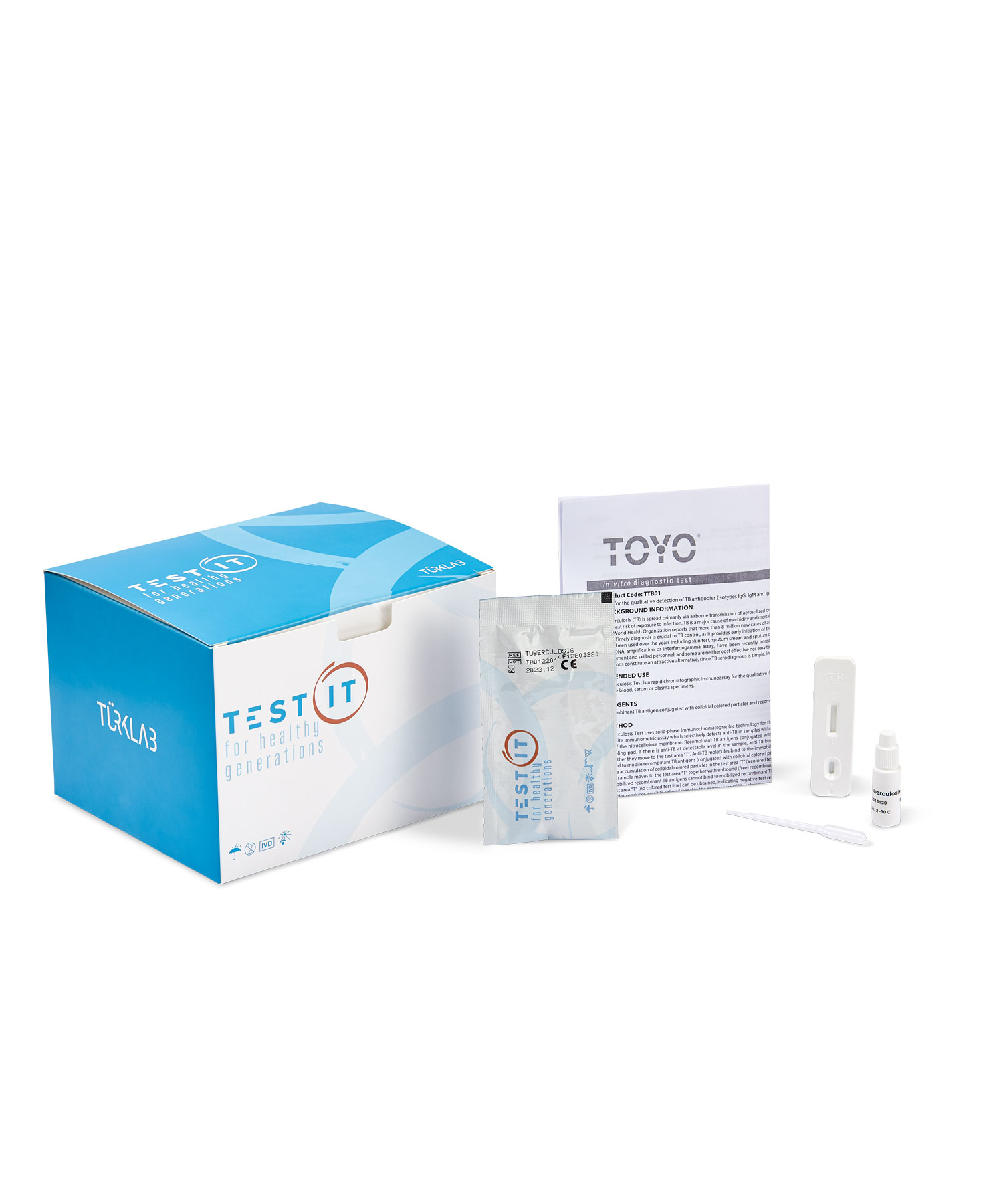 Tuberculosis (TB) is a gram-positive bacterial infection spread through inhaling tiny droplets from the talks, coughs, or sneezes of an infected person. Areas of poor ventilation pose the greatest risk of exposure to infection.
The bacteria Mycobacterium tuberculosis, which causes tu- berculosis infection, mostly affects the lungs.
TB is considered a major global health problem and the heaviest effects of the disease are seen in South-East Asia (43%), then Africa (25%), and finally the Western Pacific (18%).According to the latest data announced by the World Health Organization, approximately 10 million people glob- ally are annually diagnosed with Tuberculosis and 1.5 million people die from TB each year. TB continues to be the lead- ing cause of morbidity and mortality globally and in many countries, and is preventable and treatable. Early diagnosis and treatment are very important at this point.
INTENDED USE
Turklab's Tuberculosis Test is a serological and rapid immu- nochromatographic assay for the qualitative detection of antibodies (Isotypes of IgG, IgM and IgA) generated against Mycobacterium tuberculosis antigens in whole blood, serum or plasma specimens.
• IgA, IgM and IgG are fully detected. • Isotypes of TB are fully detected.
PERFORMANCE EVALUATION
• Sensitivity : 85,0%
• Specificity: 99,0%