Kalite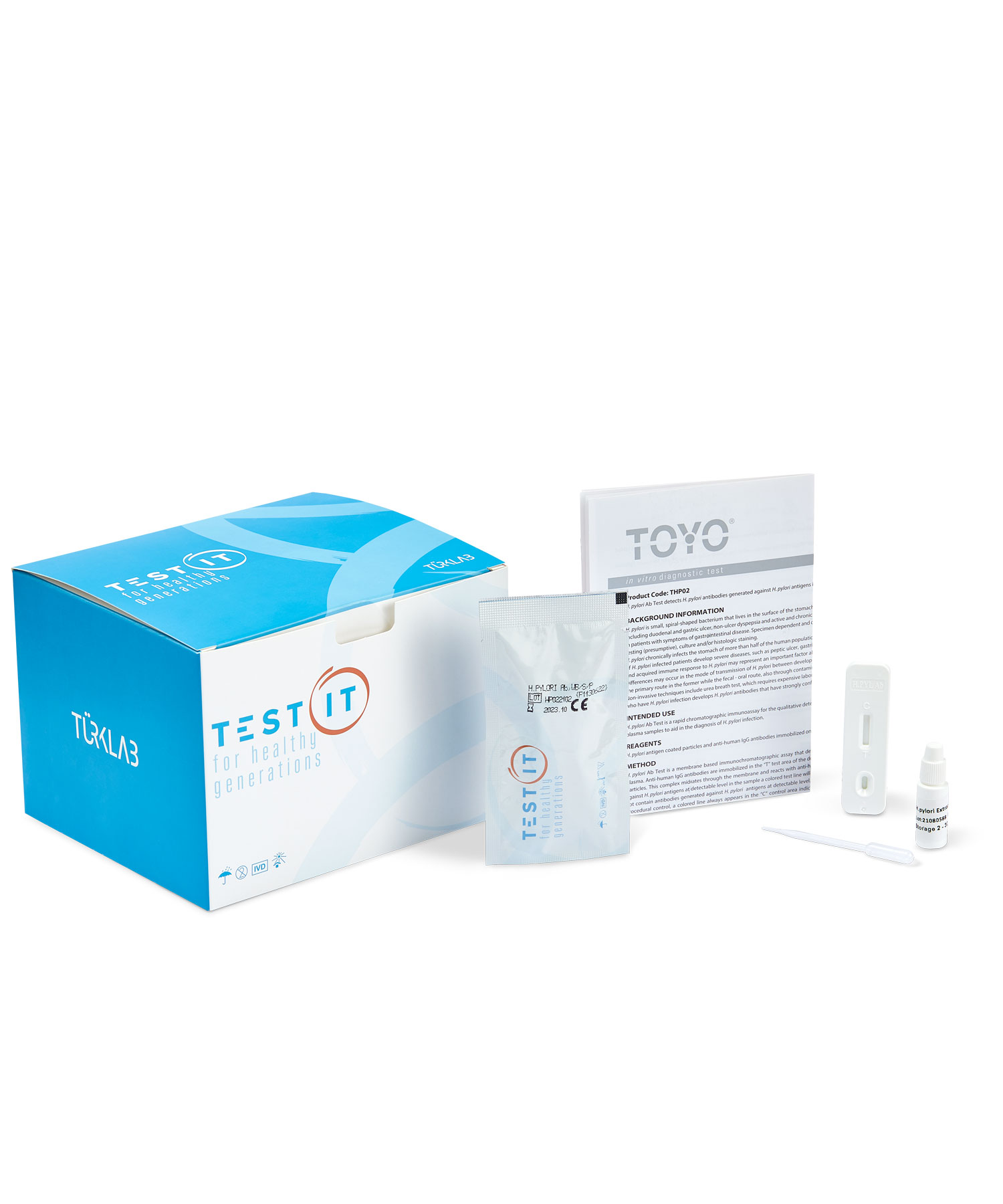 Helicobacter pylori (H.pylori) is a small, gram-negative, spiral-shaped bacterium that infects the stomach and duo- denum and causes for gastrointestinal diseases. H.pylori is found to be the major cause of acute and chronic gastritis, peptic ulcer disease, gastric carcinoma, and lymphoma. Al- though it is a disease seen all over the world, its prevalence is more common in developing countries. The transmission of H.pylori infection can occur by fecal-oral and oral-oral routes and also contaminated water.
Despite the gnawing and burning epigastric pain, H. pylori infection is commonly asymptomatic. Since then, early diag- nosis of the infection plays a crucial role and enables to the prevention of further serious complications by treatment. For the diagnosis, both invasive and non-invasive methods are used.
INTENDED USE
Turklab's H.pylori Ab Test is a rapid, immunochromato- graphic assay for the qualitative detection of the antibodies against the H.pylori antigens in human whole blood, serum or plasma.
• If antibodies are present, it may mean that they are there to fight H. pylori bacteria.
PERFORMANCE EVALUATION
• Sensitivity :98,7%
• Specificity :93,2 %