Kalite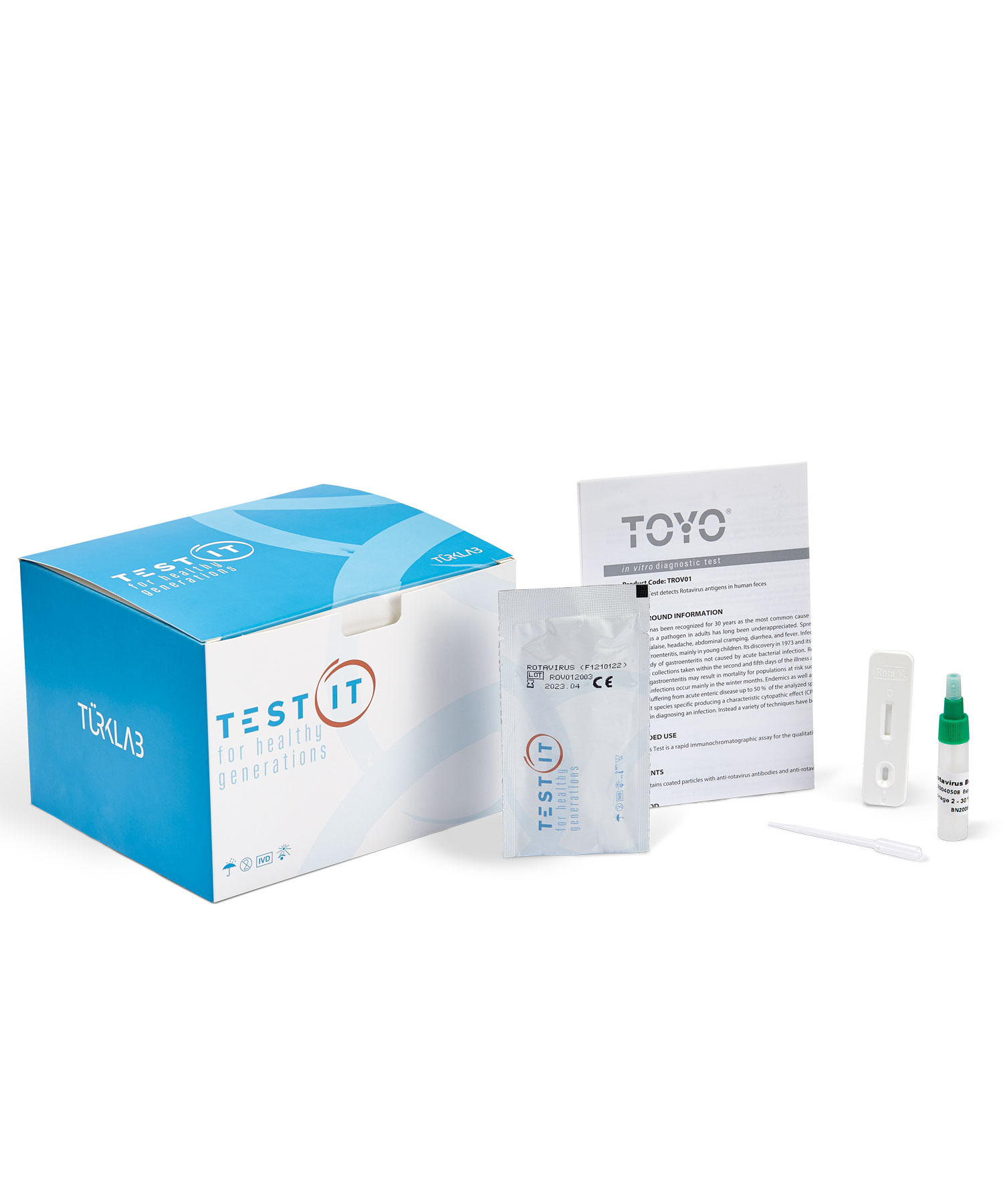 Rotaviruses, a genus in the family of Reoviridae, are dou- ble-stranded RNA viruses that are accepted as the major cause of gastroenteritis leading causing of severe, dehy- drating diarrhea in young children and infants.
After 2-3 days of rotavirus infection, mild to severe symp- toms that include generally watery diarrhea, loss of appe- tite, and dehydration (loss of body fluids) can be seen. Rotavirus infection can be transmitted primarily by the fe- cal-oral route, directly from an infected person to person, or indirectly via contaminated fomites.
Specific treatment against the rotavirus has not been found yet but it is possible to reduce the symptoms and the mor- tality with proper medical treatment and early diagnosis.
INTENDED USE
Turklab's Rotavirus Test is a rapid, immunochromatographic assay for the qualitative detection of Rotavirus antigens in human feces samples.
• Clean and reliable use.
• Ease of use with the sample collection tube with prefilled diluent.
PERFORMANCE EVALUATION
• Sensitivity: 99,9%
• Specificity: 99,0%